In the world of spirits, few beverages are command as much respect and admiration as a finely crafted whiskey. It is not merely a drink; it is an experience, a journey through time and craftsmanship encapsulated in a single glass. The ritual of enjoying fine whiskey goes beyond the act of consuming alcohol; it is a celebration of artistry, patience and the nuanced interplay of flavors that only time and meticulous care can unveil. The journey begins with the simple, yet profound act of sipping. Pouring a dram of whiskey is like unlocking a treasure chest; the rich amber liquid holds within it the essence of carefully selected grains, the craftsmanship of the distiller and the patience of time spent maturing in barrels. As the whiskey touches the lips, the first sip is a moment of communion between the drinker and the spirit. It is a sensory exploration, a slow dance of flavors on the palate. The initial warmth spreads gently, revealing the intricate layers of taste—hints of caramel, a touch of vanilla, perhaps a whisper of smokiness. Each sip is a chapter in the story that the whiskey tells, a story written in the language of grains and barrels.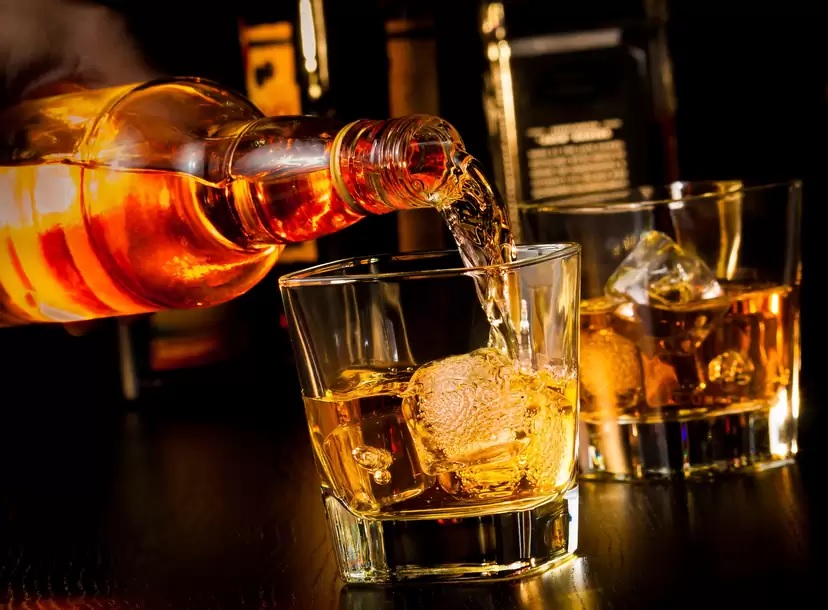 The swirling of the whiskey in the glass is a dance of aromas, an olfactory prelude to the symphony of flavors that is about to unfold. The glass becomes a vessel for anticipation, as the aromas rise and weaves a tapestry of scents that beckon the drinker into a sensory adventure. The ritual of swirling is not merely a gesture; it is a connection to the alchemy within the glass. The aromas released tell tales of the whiskey's origin, the type of cask it rested in and the alchemical transformations it underwent during maturation. It is a moment of reverence, an acknowledgment of the craftsmanship that brought this elixir to life.
Savoring whiskey is a mindful act, a meditation on flavor that transcends the hurried pace of modern life. It is about being present, fully immersing oneself in the symphony of tastes that unfold with each sip. The complexity of a fine whiskey is not to be rushed; it demands attention and contemplation. As the liquid gold lingers on the palate, the drinkers is transported to the landscapes where the grains were harvested, the distillery where the magic happened and the barrel room where time worked its alchemical wonders and have a peek here https://theboozeshelf.com/article/what-is-whiskey-everything-about-bourbon/. In the ritual of sipping, swirling and savoring fine whiskey, one discovers that it is more than a beverage; it is a sensory voyage, an exploration of craftsmanship and a celebration of the art of distillation. Each element of the ritual—the sip, the swirl, the savor—is a step into the heart of whiskey appreciation, a ritual that transcends time and connects the drinker to a tradition as old as the amber liquid itself.